WEEKLY EVENTS
SMALL GROUP STUDY || SUNDAYS, 9 AM || Classroom A
Join us each week for Sunday School for all children in grades 7-12th. Through our curriculum ECHO, we will experience the Bible through storytelling, creative reflection, and dialogue.
---
YOUTH GROUP || WEDNESDAYS, 6-7:30 PM || Church Bldg.
For all 7th-12th graders, we will be kicking off our youth group evenings next month October 5. This program includes food, games, Bible lessons, and fellowship. Invite a friend and join us each week.
SPECIAL EVENTS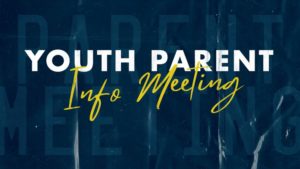 We would like to invite all youth (7th-12th graders) & their parents to stay after church on September 11 to have lunch and discuss the future of the North Cross Youth program. We want to share our vision, as well as hear feedback from our students & parents about what they'd like to see.
---
Throughout the year, we also host a variety of special events and activities for our youth. Stay up to date on our Events page. If you have questions or have interest in volunteering in any capacity, contact our Family Ministry Coordinator Megan Wetzel.